About Guia
All information is provided courtesy of Algarve Tourism .
Information
The Local Area
Guia is thought to have existed since the Roman times. Its in the Central Algarve, which is famous for its traditional chicken piri-piri restaurant dishes.Villa Visit Guia market and peruse the local craft stalls, see the variety of fresh food produce for sale. Follow the quiet road to Albufeira, leading down to the coast. Sir Cliff Richard's villa and winery are very close by. A few minutes drive away is the Algarve coast road, which is called the EN-125. This allows easy access up and down the coastline to the other Algarve villages and towns. All in all Guia is a perfect place to stay.
The site of the Chapel of Nossa Senhora da Guia (Our Lady of Good Journey) is a place where the Virgin Mary is thought, by local custom to have appeared. This was a great draw for Pilgrims and gave rise to the Guia Fair held annually from 7th October to the 9th October. The map below shows the outline of Guia village and the location of the restaurants and mini-markets.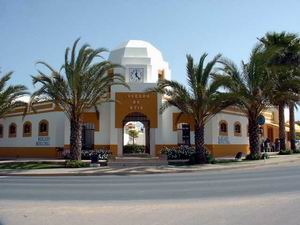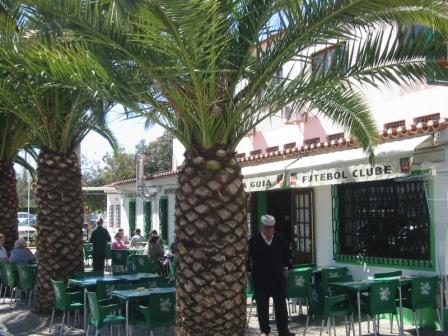 Guia is situated about 7Km (NW) of Albufeira, has a population of about 700 and over 20 good value restaurants. The local dish is chicken piri-piri and is simply bar-b-qued chicken with a light 'chilli' liquid put on it. It is usually served with chips and wonderful oregano mixed salad - it's absolutely mouth watering.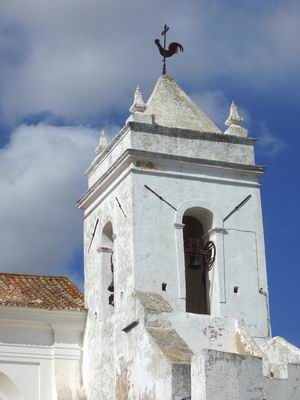 Guia is only a 5 minute drive from the nearest town of Albufeira. Albufeira was once a small fishing village favoured by the Romans and Moors. Today Albufeira is a popular spot with an active nightlife and restaurants. The old part of the town is still very attractive, as the rock-protected beaches where the fisherman keep their boats, gaily painted with large eyes (to ward off evil spririts!), as well as animals and stars.